Landing EN
"Roots" was created out of a desire to bring together people who wish to create memories, be close to friends and family, and relax. We chose the name "Roots" in the idea of building an environment where we can go back to the simplest things, back to our roots.
The focal point of our vision: fire – an element that creates warmth, but slowly fades away if not maintained. Tales of fun times, happiness or sorrow sustain relationships and create impressionable memories; and the best way to tell them is around fire.
Everything we created was out of passion and a simple vision – "Connect to your roots"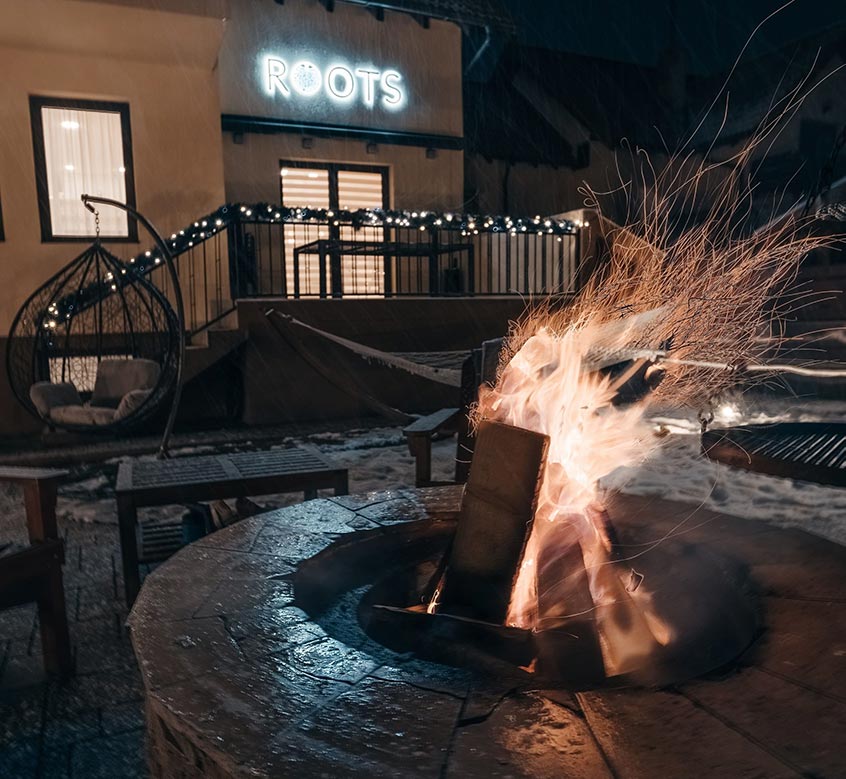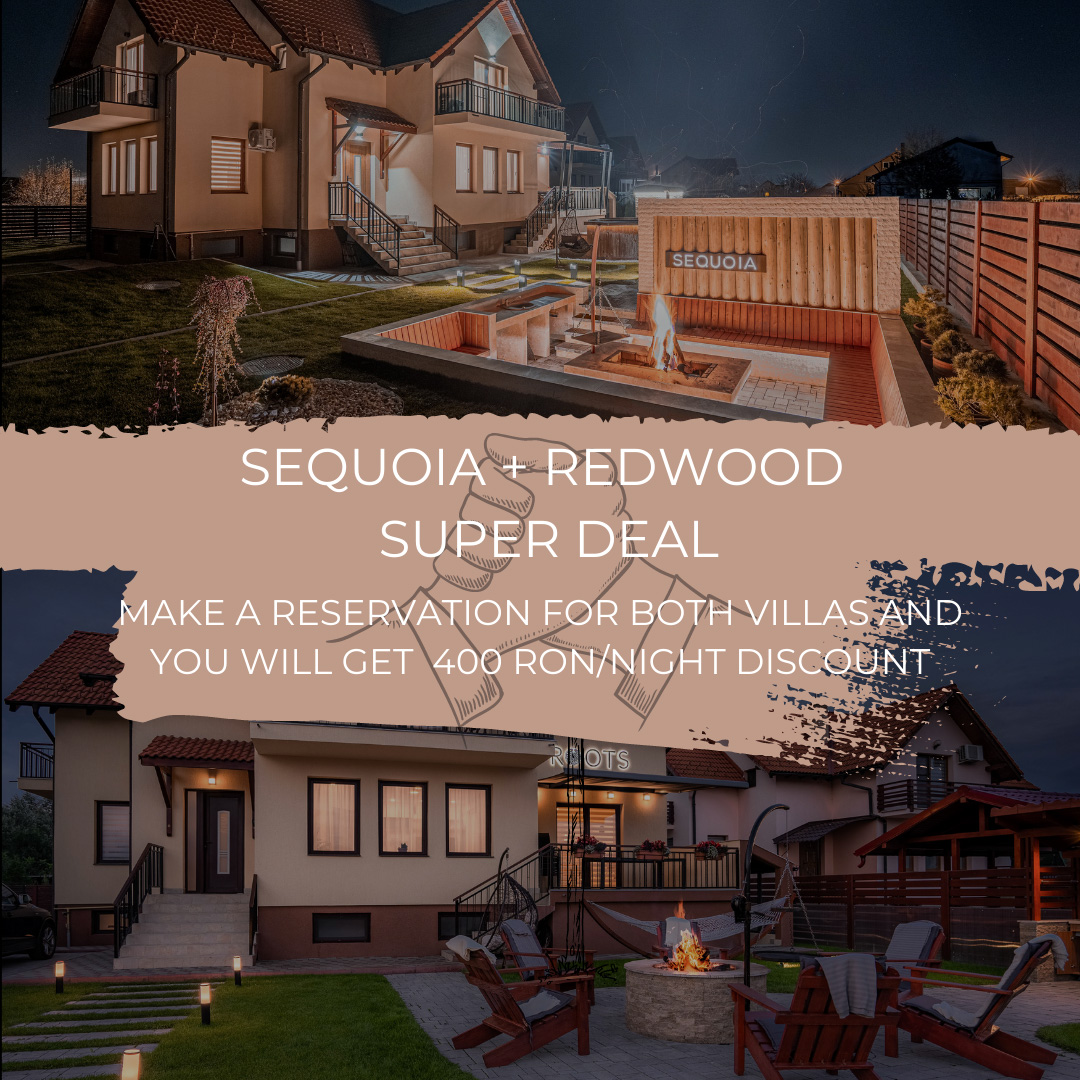 Iulia 🇷🇴
Couple – June 2021
Great experience! The perfect place for a getaway:) Clean, cozy, exceptional view of the Bucegi mountains 🤩
Ana-Maria 🇷🇴
Family – May 2021
A great location, especially if you have kids!
Mihaela 🇷🇴
Couple – May 2021
Everything is superlative! Cleanliness 10/10, hospitality 10/10, conditions 10/10. The villa is beautiful, tastefully decorated, fully equipped! We will definitely be back!
Andrei 🇷🇴
Couple – March 2021
An extraordinarily well-developed space! A very welcoming host and attentive to all our details and needs! I wholeheartedly recommend Roots Villa.
Bogdan 🇷🇴
Couple – March 2021
An excellent experience. A pleasant stay. The owner is a special person and willing to help you with anything you need. I warmly recommend and hope to return as soon as possible.
Radu 🇷🇴
Couple – February 2021
I really liked the location, the host is very kind, nothing was missing. Congrats!
Adrian 🇷🇴
Family – December 2020
The house is very well equipped, perfect for family reunions and relaxation. We were 3 families and we disconnected from everything by standing by the fire, barbecue, etc. We have been on several occasions and we will definitely return.
Bianca 🇷🇴
Couple – December 2020
I rented the guesthouse with a group of friends. Very good conditions, very kind host. Everything was as we expected, we will return.
Mihai 🇷🇴
Couple – December 2020
This villa offered us a wonderful accommodation experience. The owner was receptive to all our requests. The living room and rooms are very spacious. We will definitely be back and highly recommend.
Iuliana-Delia 🇷🇴
Couple – December 2020
A perfect place to spend time with friends or family! The accommodation conditions are excellent and the scenery is just right! It is the ideal choice for a relaxing holiday!
Otis 🇦🇹
Cuplu – Ianuarie 2020
We loved tht we could use the firepit as much as we wanted. We requested wood for fire and the host provided us a pile of wood.
Fabrizio 🇮🇹
Solo – Decembrie 2019
Very friendly host and very clean room!
George 🇷🇴
Cuplu – Ianuarie 2020
Ne-a plăcut totul. O locație superbă, elegantă, confortabilă și liniștită. Curat, saltele bune, așternuturi și prosoape impecabile. Recomand cu căldură! Mulțumim!
Check-in from 16:00 to 22:00
Check-out before 12:00 midday
No smoking inside the house
Quiet hours from 22:00 to 10:00
No parties or loud music allowed
No pets or animals allowed
What are you waiting for?
Located 7.9 km from the center of Brașov (14 minutes by car), in a quiet area of the city (Stupini neighborhood), The Roots Villas have a capacity of 4 double rooms with individual bathrooms, and a generous living room with a sofa bed (2 places). Thus, each one can accommodate about 8 to 10 people.
Roots Villas
Str. Fântânii 46,
500482 Brașov
Oaks by Roots
Aleea Dealul Spirii 27,
Bl. C8, ap. 4
500482 Brașov